Owner Operated Personal Service You Can Count On
We'll Beat ANY Legitimate Written Estimate From the Local Area.
Today's transmission repair can be extremely complex. Most modern transmissions rely on complicated electronic control systems to operate properly, and even the simplest problems can be easily misdiagnosed if the shop does not have the proper diagnostic equipment or the technical expertise to pinpoint problems that are, in many cases, relatively minor.
ALL-TECH Transmission, Inc. offers a complete range of services, from transmission repair and replacement to routine car maintenance such as oil changes and other automotive work. But our specialty is transmissions! If your car's transmission needs repairs or replacement, you've come to the right place. We are locally owned and operated full-service transmission and driveline repair specialists. Our highly trained technicians use state-of-the-art diagnostic and repair equipment to make sure each and every car we service is diagnosed correctly, and repaired to meet, and in many cases, exceed OEM specifications.
What this means to you is when you visit ALL-TECH TRANSMISSION, you can trust your car will be properly diagnosed and repaired right the first time. We only repair what needs to be repaired, and we make sure when we return your vehicle to you, we will have exceeded your expectations in terms of quality, value, and customer service.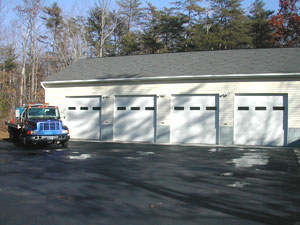 At ALL-TECH Transmission, Inc. you will be greeted and have your vehicle serviced by the owner himself. Here you can trust that the person you talk to for your estimate is the person that will actually do the repair! Located in Catlett VA, owner Operator Roger Harris has been serving the Northern Virginia area since 1982 including all of Fauquier County, Stafford, and Prince William County.
Who isn't looking for a repair shop they can trust to do the repair right the first time?
ALL-TECH Transmission, Inc. grew out of a variety of market needs. Your automobile is a requirement and to be without it is an inconvenience. Given the increasing number of highly technical automobiles on the road today you need a repair shop that has the experience you can count on to get you back on the road quickly and safely.
Transmissions fail not only for mechanical or hydraulic reasons, but now electronic failures have been added to the list. A transmission shop must now be a complete power train shop because of the interaction of the engine controls and the transmission operation.
What sets us apart?
With our years of experience in the transmission repair business, we are often considered to be the best at repairing and maintaining transmission systems and drive train components. If you are wondering how we have attained this reputation, it is through excellent customer service, attention to detail, and high-quality work ethics. You deserve nothing less, and therefore should expect a certain level of quality that we can deliver. For all your transmission repair needs, contact ALL-TECH Transmissions by calling 540-788-1740.
Our customers come from a wide area because they have the confidence in the honesty and expert knowledge of the ALL-TECH mechanics. We have customers from Nokesville to Leesburg. Even Triangle, Dumfries, Woodbridge, and Dale City.