Prince William County Transmission Specialists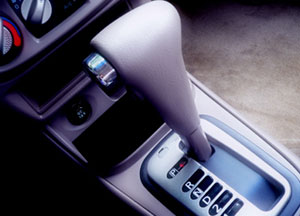 Check Engine Light on?

Erratic Shifting?

Fluid Leak?

Slipping Gears?

Vehicle Stuck in a Particular Gear?
Let us road test and evaluate the condition of your vehicle's transmission to determine what services, if any, are needed. We will identify where leaks might be and check for proper transmission fluid levels. If there is a major problem, rest assured you are in the hands of local transmission repair experts. Leaks often do not indicate there is a serious problem.
The same is true for slipping transmission gears. Do you hear your engine racing with the feeling the transmission is not in line? Transmissions slip for all sorts of reasons, many times simply due to low fluid levels or a defective shift cable. It could also be a poor vacuum or electronics issue.
Today's transmissions are complex - be certain you have a specialist on your team. At our repair shop we offer a number of services for Prince William County VA businesses and residents. All performed by certified expert repair technicians with years of experience.
It is our mission to provide reliable accurate service to get your personal vehicle or business fleet properly maintained or repaired without breaking the bank. All of our services are provided in a professional and timely manner.
Issues Often Misinterpreted as Transmission Related
A lot can happen to your car that may cause you to think there is a transmission problem when there really isn't. Even sounds like clicking whistling squealing humming when in neutral or drive ranges. You may feel a clank when put into drive or reverse. Here are a few situations that can affect your transmission performance but do not necessarily part of the actual transmission and can be relatively affordable to repair.
Broken engine mounts

Broken transmission mounts

Collapsed muffler, exhaust pipe, or clogged catalytic converter

Computer or sensor malfunction

Damaged engine vacuum line

Dirty fuel injectors or fuel filter

Electrical or wiring problem of any kind

Engine timing out of adjustment

Poor fuel system adjustment

Poor performing engine

Poorly adjusted shifter cable or throttle linkage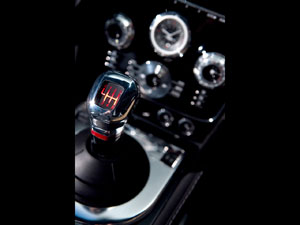 We look forward to serving your needs and proving we understand the affordability, convenience, and safety you deserve and expect.
We are proud to share that we have satisfied customers throughout the Prince William County area including Manassas, Manassas Park, Bristow, Dumfries, Gainesville, Haymarket, Dale City, Quantico, Triangle, Woodbridge, Lake Ridge, Independent Hill, Marshall, Midland, Nokesville, Occoquan and all surrounding areas. We also have customers all along Route 66, 29, 15, 17, 28, Interstate 95, and the Prince William County bypass.